China Communications Construction Co., Ltd. (hereinafter referred to as "China Communications Construction") is a global leader in large-scale integrated infrastructure service providers. It is mainly engaged in the investment, construction and operation of transportation infrastructure, equipment manufacturing, real estate, and urban comprehensive development, providing customers with Investment financing, consulting planning, design and construction, management and operation package solutions and integrated services.
China Communications Construction is listed in Hong Kong and Shanghai. The company's profitability and value creation capabilities are among the leading global players. In 2020, China Communications Construction ranked 78 in the Fortune 500 and top 3 in ENR ranking of 250 largest international contractors and has been the No. 1 of listed enterprises in Asia for 10 consecutive years. It also obtained Grade A rating for 15 consecutive years in the China State-Owned Assets Supervision and Administration Commission of the State Council.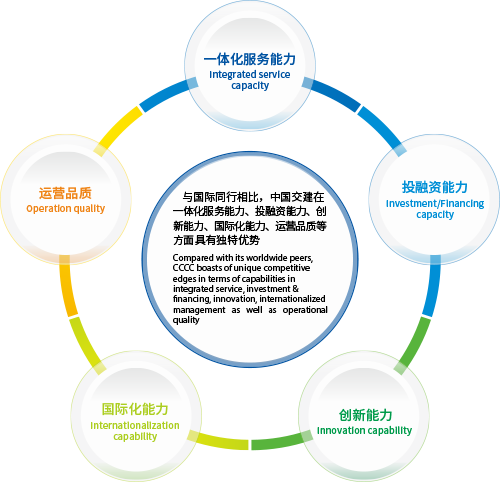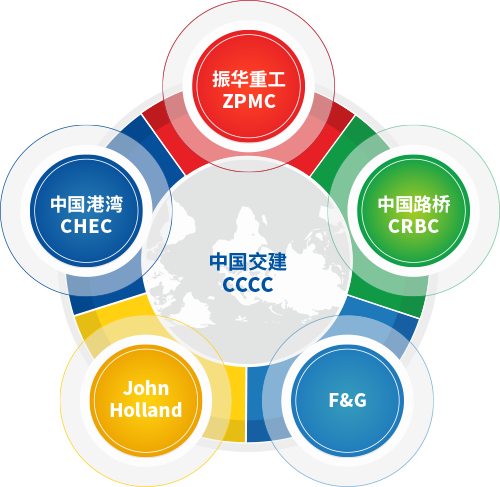 At present, China Communications Construction is the world's largest port design and construction company, the world's largest road and bridge design and construction company, the world's largest dredging company, the world's largest container crane manufacturing company, and the world's largest offshore oil drilling platform design company; The largest international engineering contracting company, China's largest design company, China's largest highway investor; owns China's largest civilian fleet.
CCCC has over 60 wholly-owned and holding subsidiaries, as well as six internationally prestigious brands of CCCC, CHEC, CRBC, ZPMC, F&G and John Holland. It has set up 210 overseas offices in 109 countries and regions worldwide and operates substantial businesses in more than 140 countries and regions in the world. The overseas operation networks of CCCC has been constantly improving. Today, CCCC is one of the top three international contractors in the world and ranks first among Chinese construction enterprises in terms of overseas market share.
China Communications Construction has engaged in related businesses for more than 100 years and has provided products and services in more than 150 countries. Through the continuous efforts of several generations of employees, it has built a large number of transportation infrastructures that represent the world and represent the highest level of the times, providing customers with mature and comprehensive services, the company has formed a global leading technology system and has formed a service culture that "put satisfaction into your heart".
CCCC, by insisting on the corporate vision of "build a closer world, create a more livable city and live a better life," sticking to the corporate mission of "only solid foundation, good morality and proper behaviour lead a better future," and adhering to the corporate spirit of "transportation integrates the world and the builder's field is boundless," is striving to build itself as a global leading project contractor, integrated urban and industrial park development operator, distinctive real estate developer, and modern industrial manufacturing service provider, taking the lead in becoming a world's leading enterprise.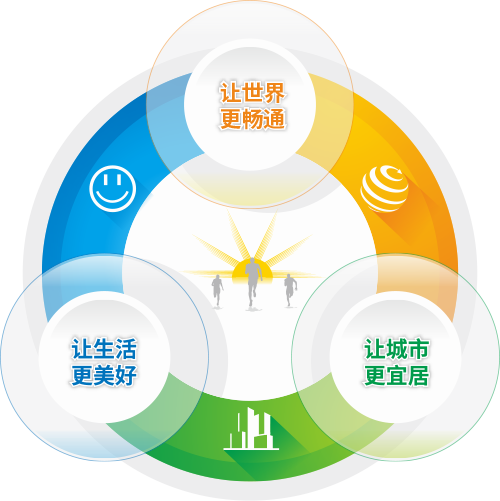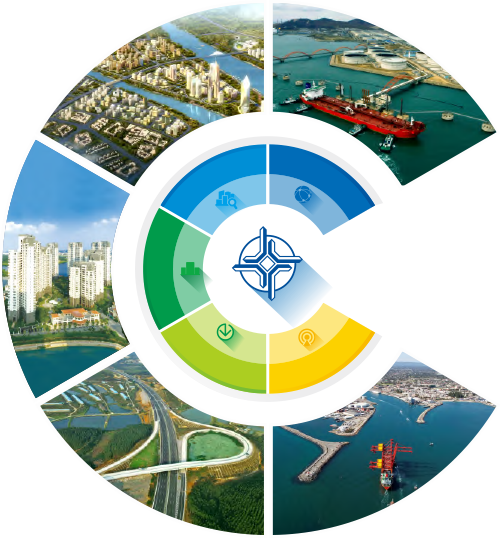 In the new era, China Communications Construction endeavours to become a responsible bearer of the government and the economic and social development agency, an active participant in regional economic development, and the quality provider of government procurement of public services. China Communications Construction established a three-step medium and long-term development goal: the first step, at the end of the 2020; some areas and core businesses took the lead in reaching world-class companies; the second step, in 2025; completely build a world-class enterprise; the third step, around 2035; establish the global industrial chain and global governance system, the transnational index exceeds 50%, and basically complete the transition from a first-class multinational company to a first-class global company.